Warr-King Wines Merlot Duo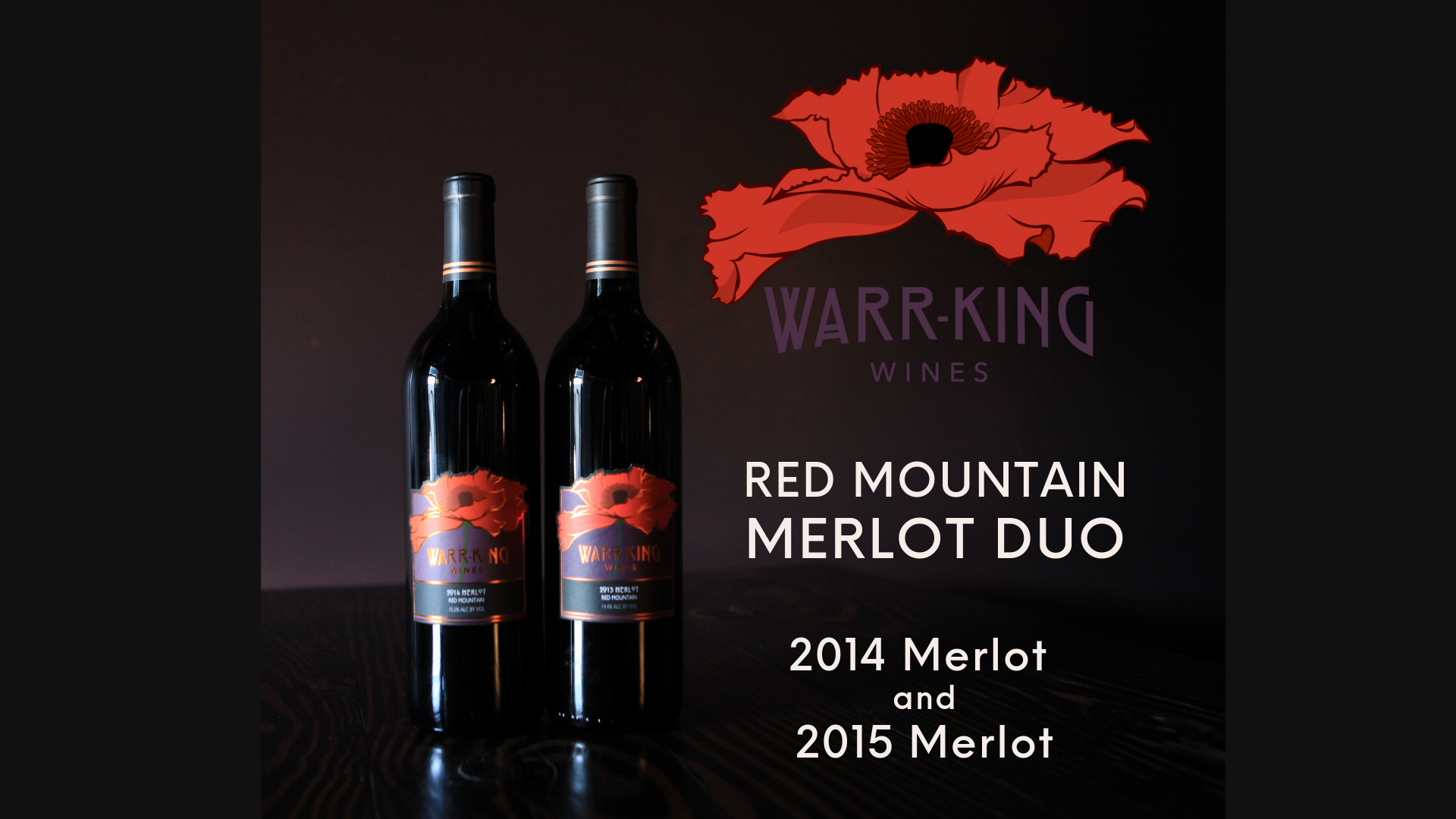 We're celebrating Washington Wine Month with one of our state's best grapes: Merlot!  Our Red Mountain Merlot starts with fruit from the prestigious Kiona Vineyard, which always give us powerful, yet elegant wines.  Experience back-to-back vintages and take home Warr-King Wines award-winning 2014 Merlot for just $25/bottle (regularly $36/bottle) when you purchase a bottle of our newly released 2015 Merlot in the month of August.
2014 Merlot – Kiona Vineyard, Red Mountain
Aromas of dark cherry with cloves. On the palate plum, cherry and allspice. Bold and meaty tannins and structured acidity. This wine finishes with cocoa and vanilla. Pairs well with BBQ ribs or a lovely sirloin.  Awarded Double Gold  from the 2017 San Francisco International Wine Competition. 
2015 Merlot – Kiona Vineyard, Red Mountain
Layers of plum, black cherry, pomegranate, chocolate and herbs fill the senses. The finish is a big one. Structured tannins with vanilla, fig and violets.  This one is bold and beautiful and will only get better with time in bottle. Enjoy with your favorite burger, bbq'd ribs or roasted chicken. $36/bottle
WARR-KING WINES
19501 144th Ave NE Ste D700
Woodinville, WA 98072
PHONE: (425) 558-3994
EMAIL: lisa@warr-kingwines.com
TASTING ROOM HOURS: Fridays 4pm – 7pm, Saturdays Noon – 5pm, Sundays 1pm – 5pm