Join the Carma Club-Get Free Shipping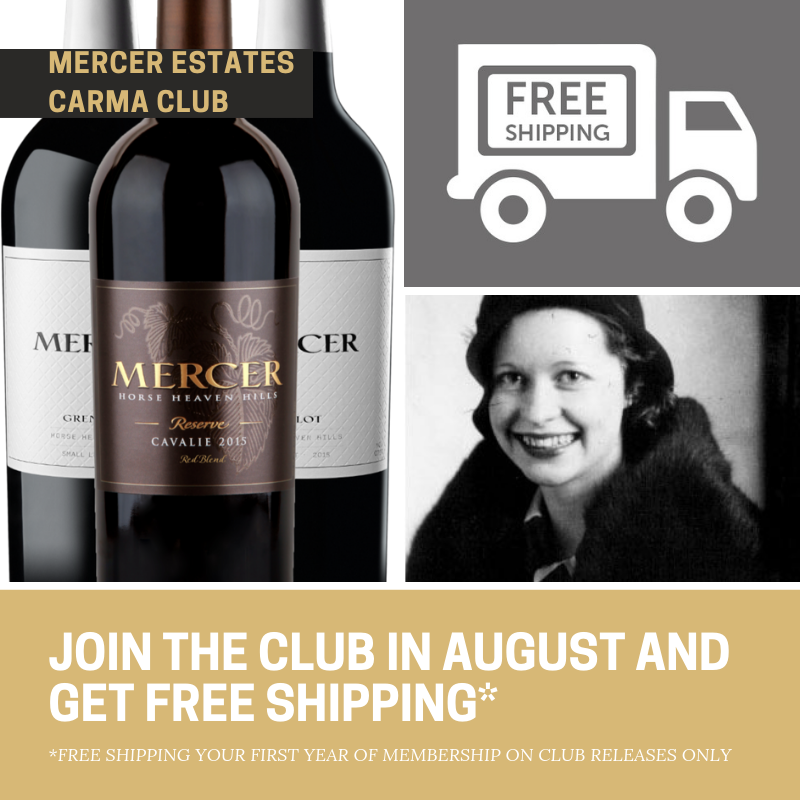 Join Mercer Wine Estates' Carma Club during the month of August and get free shipping on your first year of club releases!
Our wine club is named after Carma Sharp-Mercer, the memorable family matriarch and daughter-in-law of the first Mercer to settle on the Horse Heaven Hills in 1886. She was tough, determined, hardworking and fun-loving; fond of friends and adventure. The Carma Club is a celebration of that spirit and heritage.
Members commit to receive 2 releases per year of pre-selected wines. Receive either 6 bottles (approximate $160) or 12 bottles (approximately $275)
For more details, or to join visit mercerwine.com, email club@mercerestates.com or call 509-786-2097 and mention WA Wine Month!