FORGERON CELLARS "FOCUS ON ZINFANDEL"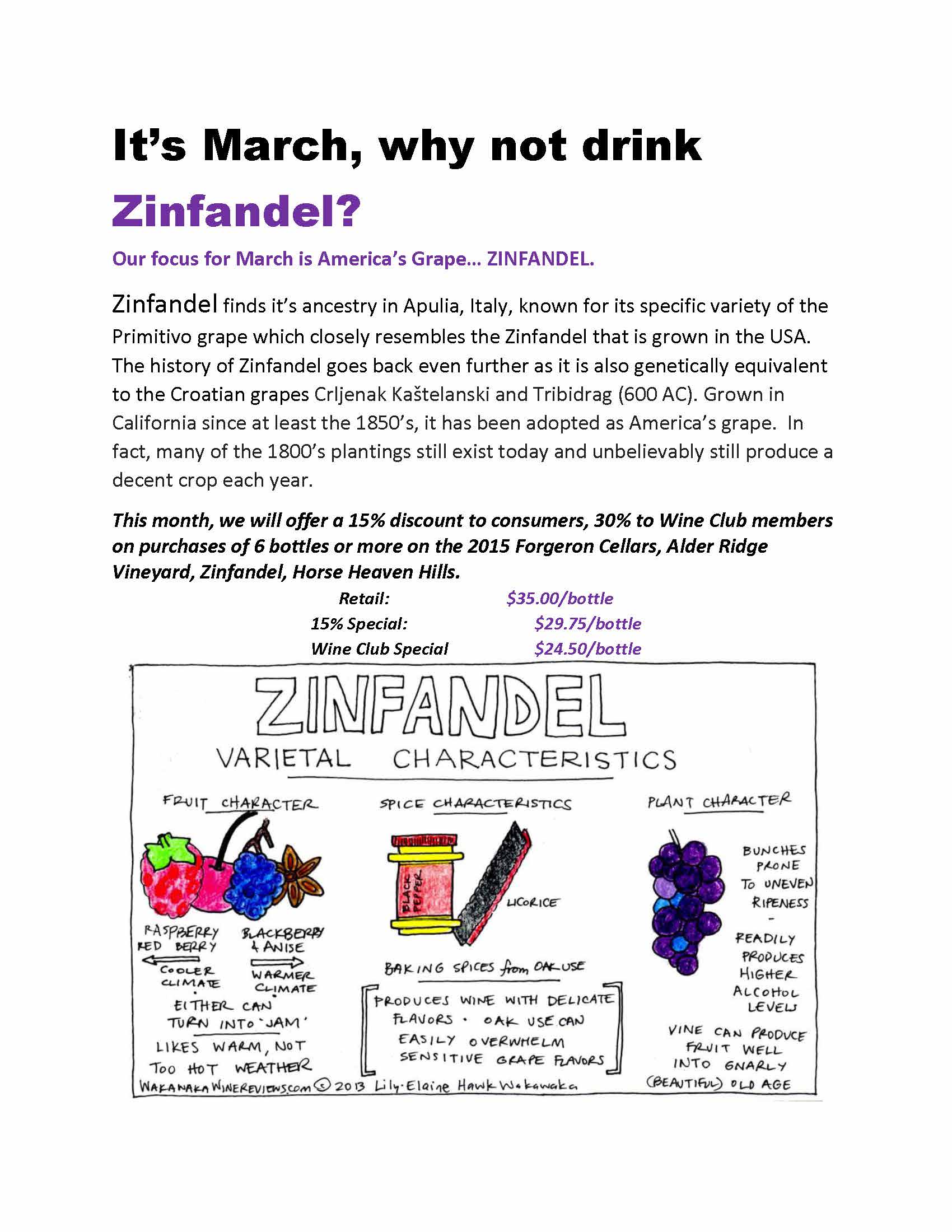 It's March, why not drink Zinfandel? 
Our focus for March is America's Grape… ZINFANDEL. 
Zinfandel finds it's ancestry in Apulia, Italy, known for its specific variety of the Primitivo grape which closely resembles the Zinfandel that is grown in the USA. The history of Zinfandel goes back even further as it is also genetically equivalent to the Croatian grapes Crljenak Kaštelanski and Tribidrag (600 AC). Grown in California since at least the 1850's, it has been adopted as America's grape. In fact, many of the 1800's plantings still exist today and unbelievably still produce a decent crop each year. 
This month, we will offer a 15% discount to consumers, 30% to Wine Club members on purchases of 6 bottles or more on the 2015 Forgeron Cellars, Alder Ridge Vineyard, Zinfandel, Horse Heaven Hills.